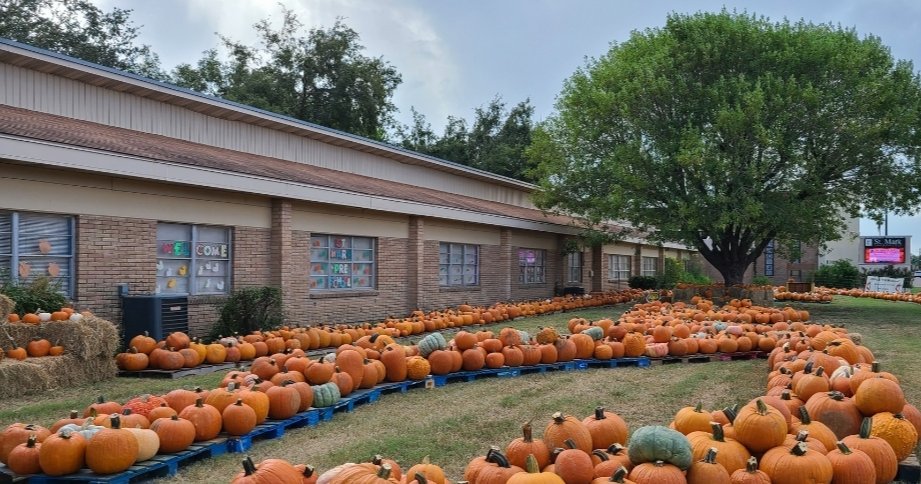 St. Mark United Methodist Church Pumpkin Patch
Welcome to St. Mark UMC Pumpkin Patch!
Every October we receive a full truck load of these beautiful, bright orange pumpkins for our yearly pumpkin patch. These beautiful pumpkins come from a Navajo Indian Reservation in New Mexico. All of our pumpkins in the pumpkin patch are

FOR SALE!

We have special tape measures that measure the circumference of the pumpkins to give us their price. Our pumpkin patch runs from the day after delivery to October 31st (or if all pumpkins are sold out before). Our hours are Monday to Thursday from 2pm - 7pm and Friday to Sunday from 1pm - 8pm. There is an entrance fee of $3.00 for anyone ages 6 years and older. You can purchase tickets at stmarkpumpkinpatch.ticketleap.com ahead of time or at the entrance gate. We also have a variety of pumpkin treats available and we accept cash or credit cards at our pumpkin patch. You are also welcome to bring your cameras to take as many photos as you would like. Any question please call our church office, we will be happy to help.
We look forward to seeing you soon!